Scandaglia & Ryan Welcomes First Year Associate René Hertsberg


Law Firm News - POSTED: 2008/11/06 22:03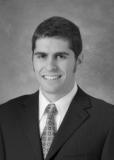 Scandaglia & Ryan welcomes First Year Associate René Hertsberg to the firm. Mr. Hertsberg joined S&R after receiving a J.D., cum laude, from Emory University School of Law in May 2008. He has experience representing clients in commercial and patent litigation as well as personal injury defense. Prior to joining the firm, he served as a legal intern at Schulten Ward & Turner, LLP in Atlanta as well as at the Office of the State Appellate Defender, Death Penalty Trial Assistance Division in Chicago. While at Emory, Mr. Hertsberg participated in the school's Technological Innovation: Generating Economic Results program. The TI:GER® program is a collaboration between Georgia Institute of Technology and Emory Law School, bringing Emory Law, Georgia Tech MBA and PhD students together in an interdisciplinary class to focus on both business and law principles. He received a B.S. in Molecular and Cellular Biology from the University of Illinois at Urbana-Champaign in 2004.
Scandaglia & Ryan is a litigation firm founded on the principle of providing sophisticated legal services in a cost-effective manner. To achieve this, we have adopted a client-centered process that we call Total Quality Litigation®. In pursuing strategic business and legal solutions for our clients, TQL® minimizes uncertainty and increases accountability. We believe our clients deserve nothing less. For further information, visit our website at
www.scandagliaryan.com
.
Contact: Debra O'Malley, Director of Marketing, 312.580.2859