Cargill Settles Class-Action Suit


Class Action - POSTED: 2007/08/08 13:45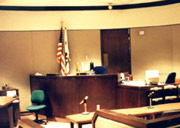 Wichita, Kan.-based Cargill Meat Solutions has settled for $1.1 million a federal class-action lawsuit filed by Pennsylvania-based employees who claimed they weren't compensated for all the hours they worked.
The lawsuit, filed in March 2006 by seven workers at Cargill's meat processing plants in Wyalusing, Pa., and Hazleton, Pa., alleged that, beginning in March 2003, they weren't paid for time spent performing pre- and post-shift duties, including cleaning and sanitizing protective gear.
In August 2006, U.S. District Court Judge William Nealon certified the class-action complaint, joined by 4,100 former and current workers from the Hazleton plant and 2,300 from the Wyalusing facility.
The settlement, reached late last month, will pay those who opt in between $300 and $900, depending on their job and length of service. Their attorneys will receive nearly $330,000.
The judge's approval effectively dismisses the claims, and bars any employee who chooses to receive payment from suing Cargill with the same claims.