Google presses for wireless changes


Venture Business News - POSTED: 2007/07/21 12:52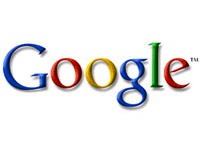 If Google has its way with federal regulators, it could change the way millions of Americans use their cell phones and how they connect to the Internet on their wireless devices. In the Internet giant's view of the not-so-distant future, consumers would buy a wireless phone at a store, but instead of being forced to use a specific carrier, they would be free to pick anyone they want. Instead of the wireless carrier choosing what software goes on their phones, users would be free to put any software they would want on it.
Google sees the cost of voice calls and data connections to the Internet being subsidized by advertisements brought to users by Google's powerful online advertising machine.
There might even be a Google phone.
That vision, according to several analysts, is the reason Google said Friday that it would bid upwards of $4.6 billion for a swath of the nation's airwaves, which are set to be auctioned by the federal government next year -- as long as certain conditions are met.
But Google's efforts to position itself on the side of the consumer are also part of a fierce lobbying battle that pits it and other technology companies against wireless carriers, who oppose conditions that Google wants to set on the winners of the auction.
Verizon Wireless has called the conditions "corporate welfare for Google." And AT&T rejected Google's latest effort, calling it an "all or nothing ultimatum." Federal Communications Commission Chairman Kevin Martin has come out squarely against two of Google's four proposed conditions.
The FCC's rules governing the auction could shape the landscape for the next generation of mobile telephones and wireless Internet use.
"When you go to Best Buy to buy a TV, they don't ask whether you have cable or satellite," said Blair Levin, former FCC official who is now an analyst at Stifel Nicolaus & Co. "When you buy a computer, they don't ask what kind of Internet service you have, and the computer can run any application or Google's set of proposed rules would have the FCC require that any devices and any application could be connected to the wireless network using the auctioned spectrum. Further, they would require whoever wins the spectrum make a portion of it available to third parties who want resell it on a wholesale basis, which Google and other Internet companies like eBay, which owns Skype, the Internet phone service, believe is necessary to promote broadband competition.
"I want people to have the choice to use our service," said Chris Sacca, head of special initiatives at Google. "That is something that I fear won't exist in this space."
Even if Google's service was not blocked outright, an open network would be favorable to Google's business. In an open network, Google would not have to contract with carriers to insert ads into the service, said Paul Kedrosky, executive director of the William J. von Liebig Center for Entrepreneurism and Technology Advancement at the University of California, San Diego.
So what would Google do if it actually the rules were put in place and it actually won the auction?
Sacca said that Google was not likely to build a wireless network or get into Internet service business itself. "We could offer it to anyone who wants to collaborate with us who embraces our principles of openness," Sacca said.
The licenses, considered the beachfront property on the electromagnetic spectrum, are in the 700 megahertz band of radio frequencies which are being surrendered by television stations as they convert to digital broadcasting. The auction, to be held early next year, is expected to raise more than $10 billion in revenues for the government.
The FCC has been heavily lobbied in recent months about devising auction rules. It is expected to issue the rules in the coming weeks. Any rules can be adopted only by a majority of the five commissioners.
Martin's draft proposal contains some elements of Google's plan but not others. It proposed, among other things, that about one-third of the spectrum being auctioned be available for a so-called "open network" that could be used by any mobile device or service. It also proposed no limits on the software applications used over that network.
"We're trying to ensure that we develop a wireless broadband provider who has a more open platform," he said in an interview on Friday.
He said he wants the terms of the auction set so the winners invest in upgrading wireless networks. But he also emphasized that his proposed rules permit the winners to resell spectrum.
"If you want to be the winner of the auction, we are proposing open handsets and open applications," he said. "If you win, you can be a wholesale supplier. Nothing prevents that."
On Thursday, AT&T said it represented a fair compromise. But on Friday, after Google said the Martin's proposal didn't go far enough, AT&T reacted swiftly.
"This is an attempt to pressure the U.S. government to turn the auction process on its head by ensuring only a few, if any, bidders will compete with Google," said James W. Cicconi, AT&T, a senior executive vice president, in a statement. "If Google is serious about introducing a competing business model into the wireless industry, Chairman Martin's compromise proposal allows them to bid in the auction, win the spectrum, and then implement every one of the conditions they seek."
Verizon was similarly critical. "Google's filing urges the FCC to adopt rules that force all bidders to implement Google's business plan - which would reduce the incentives for other players to bid," said Tom Tauke, Verizon's executive vice president of public affairs, policy and communications, in a statement.
Martin is expected to testify about the auction and the proposed rules at a congressional hearing next Tuesday.
Some commission officials and telephone industry executives have expressed concern that Google was seeking the imposition of a wholesale requirement so that it could purposefully lose the auction, but still have access to a network at lower cost.
Levin, the former FCC official, suggested that Google's latest move may simply be part of the lobbying battle. "There is a significant difference between saying you are going to bid and actually bidding," Levin said.
"Lots of people in the context of an auction policy make promises," he said. "Whether they follow through is a different matter."