Google revises policy after DOJ subpoenas


Breaking Legal News - POSTED: 2007/03/15 16:07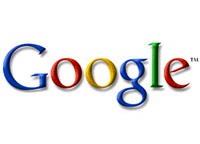 Google Inc. announced a new user privacy policy on Wednesday where, "unless is legally required to retain log data for longer," Google will anonymize search information, such as the query entered, IP addresses, and cookie details, after 18 to 24 months. Google further said:
By anonymizing our server logs after 18-24 months, we think we're striking the right balance between two goals: continuing to improve Google's services for you, while providing more transparency and certainty about our retention practices. In the future, it's possible that data retention laws will obligate us to retain logs for longer periods.
Last year, Google fought a Justice Department subpoena seeking to force the search engine giant to hand over a large amount of user data, including one week's worth of query searches and up to 1 million web addresses.
The DOJ requested the user data as part of an effort to re-write the federal Child Online Protection Act (COPA), which was overturned by the Supreme Court's 2004 ruling in Ashcroft v. ACLU as a violation of First Amendment free speech protections. Microsoft and AOL complied with the DOJ subpoenas, but Google argued that the DOJ would gain little useful information from the requested data. A federal judge granted the DOJ limited access to the Google records.