Judge to issue injunction on Vonage


Venture Business News - POSTED: 2007/03/23 22:12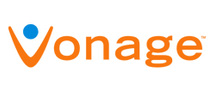 A federal judge said on Friday he would issue an injunction barring Vonage Holdings Corp. from using Internet phone call technology patented by Verizon Communications Inc., but delayed signing the order for two weeks.
Vonage shares fell sharply after the ruling, falling 16.8 percent, or 68 cents, to $3.37 in afternoon trading on the New York Stock Exchange.
The two-week period gives Vonage time to try and convince U.S. District Judge Claude Hilton to stay his injunction while it appeals the entire case. "I will sign the injunction at the time I rule on the stay," he said.
Hilton agreed with Verizon that it would suffer irreparable harm if he allowed continued infringement of the voice-over-Internet Protocol (VoIP) technologies that allow consumers to make calls over the Internet.
He rejected arguments by Vonage that the harm to Verizon was outweighed by other factors, including the public interest.
A jury on March 8 found Vonage had infringed three patents owned by Verizon. The jury said Vonage must pay $58 million plus 5.5 percent royalties on future sales.
"They could not have been commercially successful if they had not taken these patents we have and put them into their technologies," Dan Webb, an attorney for Verizon, said at Friday's hearing on the injunction request.

Webb also cited documents Vonage filed with the court under seal, saying an injunction would cause "enormous business difficulties" for Vonage. Webb said the Vonage filings suggested that "they can't live with an injunction because of the way their technology is designed."
However, Vonage's chief lawyer, Sharon O'Leary, told Reuters that Vonage customers would not be affected by the case. She declined to comment on the sealed, or secret, documents the company filed with the court.
O'Leary also she was pleased that the judge gave the company two weeks to try and stop the injunction.
"We will get the stay, either through the district court or the federal circuit court of appeals," O'Leary said. She said Judge Hilton himself raised the possibility that he could be overturned on appeal during arguments on Friday.
O'Leary said she was optimistic the company could get an appeals court to overturn both the injunction and the jury's verdict.