Vonage settles patent dispute with Verizon


Patent Law - POSTED: 2007/10/25 23:25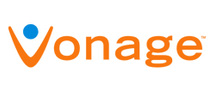 Vonage Holdings said late Thursday it has settled its patent dispute with Verizon Communications.
Vonage said the terms of the resolution depend on how the Court of Appeals decides its pending petition for rehearing regarding two of the Verizon patents.
If Vonage wins rehearing on either patent or if the injunction is vacated, Vonage said it will pay Verizon $80 million.
If Vonage does not win a rehearing, or if the stay is lifted reinstating the injunction, Vonage will pay Verizon $117.5 million.
In March 2007, a jury found that Vonage was infringing three valid Verizon patents and awarded $58 million in damages.
The trial judge subsequently issued an injunction which was stayed pending Vonage's appeal.
In September, the U.S. Court of Appeals for the Federal Circuit upheld the trial court's decisions on infringement, validity and injunction as to two of the Verizon patents and remanded as to the third patent.
Vonage said it filed a petition for rehearing which is pending in the Court of Appeals.