AT&T Sues Vonage Over Patents


International - POSTED: 2007/10/20 16:41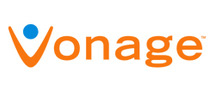 Internet phone company Vonage Holdings Corp. suffered another blow, disclosing that a third major telecom company had filed a patent infringement lawsuit against it.
AT&T Inc. filed suit Wednesday in federal court in Wisconsin claiming Vonage is violating a single patent that lets users access an Internet phone system using a standard phone device, Vonage said in a regulatory filing.
Vonage's stock, which was down 13 cents to $1.54 in 4 p.m. New York Stock Exchange composite trading, was down another 24 cents to $1.30 in after-hours trading. Vonage went public in May of last year at $17.
One of the early players offering Internet telephone service, Holmdel, N.J.-based Vonage, has been reeling in the past year as it has lost two high-profile patent lawsuits. All the major phone companies have patents they claim cover aspects of voice over Internet phone technology.
Verizon opened the floodgates with the first suit months ago. A federal jury ruled that Vonage had illegally used Verizon patents, which concerned routing Internet calls through traditional phone switches. Vonage was ordered to pay $66 million and pay a 5.5% royalty fee. An appeals court recently upheld an injunction barring Vonage from using two of the Verizon patents but sent a decision on a third patent back for further review.
Earlier this month Vonage agreed to settle a lawsuit by Sprint Nextel Corp. and pay the carrier $80 million in a licensing deal that covers past and future use of patents related to connecting Internet phone calls. The deal came a couple of weeks after a jury in Kansas had found against Vonage and awarded Sprint $69.5 million in damages.
AT&T said it has been trying to arrange a settlement with Vonage for the past two years but was unable to negotiate a "reasonable licensing arrangement" with the company, an AT&T spokesman said.
"We were forced to file a lawsuit," the spokesman said.
In a statement, Vonage said the company had hoped to keep negotiating. "It's our preference to settle disputes through negotiation rather than litigation," said Vonage chief legal officer Sharon O'Leary in a statement. "We will continue to work toward an amicable solution."
Vonage, which has been losing customers since the legal disputes became known, said in the statement that its primary focus was to improve the quality of service to customers and maximize value for shareholders.