Google patent sparks G-phone speculation


Venture Business News - POSTED: 2007/09/04 09:24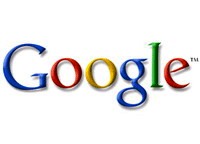 Google has filed a patent application for a mobile payment system, fuelling rumours that the search giant may launch a mobile phone.
The patent application covers a system that would allow consumers to pay for services via text message.
Dubbed 'GPay', the service would involve sending an SMS to Google which would then pay the retailer and charge the cost to the consumer.
"We file patent applications on a variety of ideas that our employees come up with. Some of those ideas later mature into real products or services, and some do not," a Google spokesperson told The Times.
The search firm has already worked with mobile phone providers, including LG, to ensure that its search page is included for mobile internet users.
There have been persistent rumours that Google is planning shortly to launch a cheap internet-enabled mobile phone.