Google pushing to make inroads into South Korea


Venture Business News - POSTED: 2007/05/30 13:19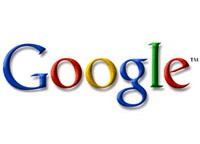 The world's top Internet search engine Google Wednesday stressed its determination to make greater inroads into South Korea where some 70 percent of homes have high-speed Internet access but many prefer local service providers. "It's obvious to me that Korea is a great laboratory of the digital age," said Google chairman Eric Schmidt, praising its high level of broadband and wireless Internet access.
Schmidt announced the launch of a new modified Korean-language search site to help beat local rivals during a keynote speech to the Seoul Digital Forum.
"Google is in Korea because Korea is important and our commitment and the scale we're going to operate in is just beginning."
The California-based IT colossus has been less successful in South Korea than elsewhere in the world.
The fresh site deviates from the previous version, which featured just a simple search box, by adding graphics features -- an animated main menu and product buttons -- above and below the box.
Google launched a Korean-language search site in 2000 but has been striving to boost its presence against competition from local firms like Naver.
South Korean users say their needs are better met by Naver -- run by the country's largest portal NHN -- and other local search engines.
Lee Won-Jin, head of Google Korea, said his unit had spent years learning from local rivals about users' needs. "We think we are ready now to provide a service to meet their needs."
Google opened a research and development center here in 2006.
Schmidt on Tuesday met Seok Jong-Hun, head of South Korea's second-largest portal Daum Communications, to discuss ways to expand a burgeoning partnership, especially in the fast growing online video content market.
Google and Daum agreed last December to cooperate in the online advertisement market. Daum is running Google's cost-per-click search ads, one of the fastest-growing types of Internet advertising.
Daum is now also interested in using the content on Google's YouTube, the world's most popular online video-sharing service.
Daum says it controls a quarter of South Korea's video content market and is in a tight race with rival Pandora TV to become the leader.
Schmidt said in his speech that Google's technological evolution and business success would continue.
"I think the Internet is a platform. I think Google is everywhere," he said.
"A goal, we could say, will be one -- Google is as ubiquitous as brushing your teeth. The platform of information is always available to you whatever you are doing."
He said Google's proposed 3.1 billion dollar takeover of online ad firm DoubleClick would be clinched by the end of this year, dismissing concerns over the US Federal Trade Commission's scrutiny of the deal.
He said Google could help make society more transparent and democratic through providing better and greater public access to information.
"The impact of citizens having more information is overwhelmingly positive," he said.
"I can imagine a product that would simply tell you whether it is a politician who is telling the truth because Google can remember what that politician said."