Mississippi DUI Law


DUI Laws & Info - POSTED: 2007/01/11 23:43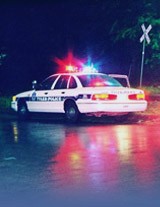 Mississippi First Offender
You are DUI in Mississippi if your blood alcohol content (BAC) was .08% or greater. For any person under the age of 21 the limit is .02% and for operators of commercial vehicles the limit is .04%.
First Offender Penalties
Jail
Not more than forty-eight (48) hours in jail. The court may substitute attendance at a victim impact panel instead of forty-eight hours in jail.
Fine
Not less than Two Hundred Fifty Dollars ($250.00) nor more than One Thousand Dollars ($1,000.00).
License Suspension
Your driver's license and driving privileges will be suspended for a period of not less than ninety (90) days and until you attend and successfully complete an alcohol safety education program (see below). Suspension not to exceed one (1) year. Reinstatement fee: $100.
Education
1st offenders attend a four week course: 2.5 hours per day, 1 day per week (10 hours total). Cost: $100.
Hardship License
At any time after at least thirty (30) days of suspension for a first offense violation, the court may grant you hardship driving privileges, if it finds reasonable cause to believe that revocation would hinder your ability to (a) continue employment, (b) continue attending school or an educational institution, or (c) obtain necessary medical care.
Under 21
If you are under age 21 and had a BAC between .02% and .08%, your license will be suspended for 90 days, and you may be fined up to $250.00 (first offense). The court will order you to attend and complete an alcohol safety education program (see above). The court may also require attendance at a victim impact panel.
Test Refusal
Failure to submit to a requested test will result in a license suspension of 90 days for a first offense. Your license will be suspended, even if you are later found "not guilty" in court. Any driver failing to submit to a requested test will be charged with DUI.
Insurance
Your insurance rates will probably increase significantly, and rates for family members and in some cases for your employer, may increase as well.
More Serious Charges
You may be charged with felony DUI if you are involved in a crash involving serious injury or death.