Tennessee First Offender DUI Laws


DUI Laws & Info - POSTED: 2007/01/15 18:01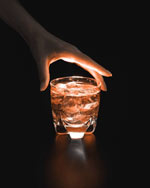 Tennessee First Offender
You are DUI (Driving Under the Influence) in Tennessee if your blood alcohol content (BAC) is .08% or higher.
First Offense Penalties:
Jail
Jail sentences may range from 48 hours to 11 months, 29 days.
Fines / Fees/ Expenses
Minimum $350. The state estimates that a first offense DUI (Driving Under the Influence) charge could add up to about $4,900 in fees, fines, and related expenses.
License Revocation
License revocation for 1 year.
Education
Court ordered participation in alcohol and drug safety DUI school and/or drug offender school program if available.
Restitution
Payment of restitution if physical injury or personal loss were involved and you are economically capable of making such restitution.
Community Service
200 hours, if the population of your metropolitan area is over 100,000 (may serve in lieu of 48 hours minimum imprisonment).
Assessment / Treatment
Depth of treatment is determined by assessment. Participation in an alcohol safety DWI program is required as part of probation.
Most Aggravated Drunk Driver
If your BAC was .20% or greater, you are considered a "most aggravated drunk driver", subject to a minimum jail time of seven (7) consecutive calendar days.
Restricted License
You can obtain a restricted license if no prior DUI and no other revocations or suspensions are against your driver record. You will have to:
Obtain an order from the judge.
Pay a $67.00 driver license fee.
File SR-22 insurance.
Show proof of liability insurance in effect on date of violation.
Take complete driver license examination (eye, law, and road).
Test Refusal
If you refuse a breath, blood , or urine test, your license will be revoked for 12 months, or 24 months if a crash resulted in bodily harm, or 5 years if a crash resulted in death.
Under 21
You are DUI if you had any alcohol at all in your system. Penalties listed for underage drivers with a BAC greater than 0.02% are loss of license for a year, a $250 fine and public service.
Insurance
Your insurance rates will probably climb considerably, and your insurance carrier may drop you. The rates for family members and sometimes your employer can increase as well.
More Serious Charges
You may be charged with felony DUI (possibly leading to much greater penalties) if you are involved in a crash involving serious injury or death.