Utah DUI Laws


DUI Laws & Info - POSTED: 2007/01/10 18:38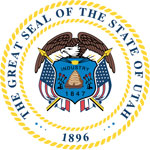 Utah First Offender
You are DUI in Utah if your blood alcohol content (BAC) is over .08%. DUI is a Class B misdemeanor, punishable by a fine, jail or community service, 90-day license suspension, an alcohol class, or alcohol problem assessment.
First time offenders usually get two days of jail or 48 hours of community service or electronic home confinement, and a minimum fine of $700. However, a University of Utah study showed judges were ordering jail time in about half of the cases, imposed fines in only about 60 percent of the cases.
First Offender Official Penalties:
Jail
48 hours to 6 months. 2 days is supposed to be mandatory, but can be substituted with 48 hours of community service.
Fines
$1295 to $1850.
Suspension
90 days.
DUI Class
"Prime for Life" class is required, at your expense. Approved DUI Education Providers:
http://hsdsa.utah.gov/DUI_Providers.htm
If your BAC (blood alcohol content) was over .16%, then the judge may require you to have an Ignition Interlock Device installed on your car, at your expense. The device prevents you from using the car if you have any alcohol in your system.
Conditional License
You will have a "no alcohol" constraint placed on your driving privilege when you reinstate your license. You must not drive with any alcohol in your system. The constraint period will be two (2) years on the first "qualifying conviction".
Under 21
In Utah it is illegal for those under 21 to have any measurable amount of alcohol in their blood. If you are convicted on a DUI charge you will be sentenced and fined as an adult, but will spend any jail time in a juvenile correctional facility. If you are arrested on a DUI charge, the court may rule that your parents are responsible for the fees.
Commercial Driver
It is illegal to operate a commercial vehicle with a BAC of 0.04 percent or higher. You will face license suspension and criminal penalties (see above). Law enforcement can prohibit any commercial driver from driving for 24 hours if he or she has a BAC of over 0.01 percent.
DUI Automobile Impoundment
Upon your first DUI conviction, your car can be impounded for a period of one to 30 days at your expense.
DUI Automobile Release Procedures
To obtain a release of your automobile, you must:
Present legal picture identification that proves you to be the legal, registered owner.
Provide a copy of the TC-540 Vehicle Impound Report, which is provided by the arresting officer. To be released from impound, the vehicle must be properly registered. If the Vehicle Impound Report shows the vehicle is not properly registered, the vehicle must be registered and all taxes and fees paid before release.
Pay a $230 DUI impound fee in addition to any other taxes or fees due.
Insurance
Your insurance costs will probably increase considerably, perhaps for your entire family. Your insurance carrier may drop you, forcing you to find more expensive coverage. If you have to drive for your job, your employer's insurance rates may go up as well.
More Severe Consequences
More severe criminal actions are taken for DUI with a passenger under the age of 16 years, and DUI with an injury or a fatal crash.