Vonage, AT&T settle patent dispute


Patent Law - POSTED: 2007/12/24 09:20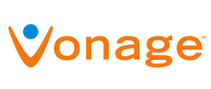 A patent infringement lawsuit filed by AT&T against voice-over-IP telephony provider-Vonage has been settled, according to Vonage representatives.
The settlement brings an unusually speedy end to the lawsuit, which was filed by AT&T on Oct. 17. It alleged Vonage wilfully infringed an AT&T patent related to telephone systems that allow people to make VoIP (voice-over-Internet Protocol) calls using standard telephone devices. A breakdown in talks between the two companies over the issue led to the lawsuit, said AT&T at the time.
Less than a month later, on Nov. 7, the two companies said they had tentatively agreed to a settlement. At that time Vonage said it would pay AT&T around US$39 million under the terms of the settlement.
Final terms were not disclosed on Friday when, in a brief statement, Vonage said the dispute had been settled.
Vonage previously settled a patent suit with Verizon Communications for $80 million to $120 million, depending on the results of its appeal of a court ruling on two patents, and with Sprint Nextel for $80 million. As part of the Sprint Nextel deal Vonage agreed to license more than 100 patents covering technology for connecting calls from a traditional phone network to an IP network. The Verizon settlement came after a court found Vonage had infringed upon the carrier's patents.