Vonage Wins Temporary Reprieve in Verizon Case


Breaking Legal News - POSTED: 2007/04/09 16:54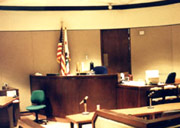 Vonage won a temporary reprieve from an appeals court on Friday, hours after a lower court barred it from adding new customers while it appeals a finding it infringed Verizon Communications Inc. patents for making phone calls over the Internet.
"We just learned, just now, from our legal counsel that we secured a temporary stay until the appeals court can hear our request for a permanent stay of that order," said Vonage Holdings Corp. spokeswoman Brooke Schulz.
U.S. District Judge Claude Hilton had limited Vonage to serving its existing customers. He also required Vonage to post a $66 million bond.
The stay is good until the U.S. Court of Appeals for the Federal Circuit hears Vonage's request for a permanent stay of Hilton's injunction.
However, it does not mean that Vonage will necessarily be able to continue its business as usual for the length of the appeals process.
An industry analyst, who said Vonage's business would face problems if the company could not add new customers while appealing the case, said the temporary stay was "unnecessary technically," as Hilton was not expected to enter his ruling until Thursday, April 12.