Vonage infringed Sprint patents, jury finds


Patent Law - POSTED: 2007/09/26 05:48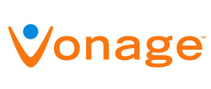 A U.S. jury found that Vonage Holdings Corp had infringed patents owned by Sprint Nextel Corp and ordered the Internet phone company to pay $69.5 million in damages, triggering a 34 percent fall in its shares. Vonage said it would appeal the case, which was the second major patent lawsuit that the company has lost, after it was also found to have infringed patents belonging to Verizon Communications Inc earlier this year.
"We are disappointed that the jury did not recognize that our technology differs from that of Sprint's patents," Sharon O'Leary, chief legal officer for Vonage, said in a statement.
The loss-making Internet phone company said it believed any damages awarded were inappropriate, but said it would try to develop technology to work around Sprint's patents.
Sprint sued Vonage in 2005, making 61 claims of violations of seven patents related to telecommunications technology. The U.S. District Court in Kansas had rejected Vonage's motion to dismiss the case last month.
Sprint spokesman Matt Sullivan said the jury, in addition to the $69.5 million award in damages for past infringements, ordered a 5 percent royalty rate on future revenue.
Vonage shares closed down 66 cents at $1.30 on the New York Stock Exchange.
The legal setbacks are only part of the problems facing Vonage, which has posted heavy losses since going public in May 2006.